---
---
With the proliferation of digital marketing, online reputation management has become more vital than ever. As social media has become an essential tool that enables you to connect with your target audience, it has also opened up new doors for crisis management. In fact, you'd be surprised how much time brands use to thwart or deal with constant negative comments on social media. Similarly, negative online reviews can jeopardize the image of your business.
Technically, online reputation management (ORM) refers to handling everything that involves your brand's online responsive mechanism. Your ORM involves web searches, blogs, forums, news circles, and social media platforms.
It might come across as straightforward, but most companies view it as a swamp that can swallow you whole. Here's a complete overview that would help you understand the relevance of ORM in the era of digitalization:
The Need for Online Reputation Management (ORM)
Contrary to misconception, just because you have a robust online reputation strategy doesn't mean you should ignore negative comments on social media. Besides, the last thing your brand wants is a disgruntled customer or troll that compromises your online reputation.
How your audience perceives your company online is everything. Often, brands just want to dive into one funnel to process their online reputation. However, when it comes to monitoring your brand's online reputation, you need to move past beyond traditional practices.
The trick is to have a mindful attitude towards your brand. The more you know your brand, the better you can help the audience understand it. Similarly, brands cannot afford not to learn new market trends and news. It is, after all, how you navigate and convey updated information to your audience.
In fact, how your brand gets mentions can help you devise a proper online reputation management strategy. Remember, numerous tools can help you maintain order and monitor your brand's online presence in the digital landscape.
Whether it's your company name, brand, products, designated employees, or even handles, everything is susceptible to negative online reputation. Also, don't think of ORM as a one-time solution. Instead, it is a constant struggle that requires proper care and maintenance.
Today, online reputation has become highly necessary for new and established brands. And why wouldn't it be? A bad word can spread like wildfire on sites and social media platforms. And when the negative comment gets out, your company's brand can pay a heavy price.
Online Reputation Management Channels
Yes, there's more than just one online reputation management channel. From social media platforms to site reviews, you need to have a strong plan of action to garner consistent results. It is ideal to ensure that your brand is using contemporary channels to engage and persuade your audience.
Social Media Buzz
There is an ocean of social media websites that you can tailor and segment as per your target audience. The trick is to have positive social media engagement and interact with your customers regularly. Your social media presence is practically synonymous with social media. So, take sufficient time to draft brief and insightful messages to your users. For instance, if you leave a thoughtful response to a negative comment, it would represent a positive attitude and shows you care about your audience.
Third-Party Site Reviews
Reviews pertaining to third-party sites require control management. It is how users interact and hear about your product or service online. Therefore, make sure people don't leave your site with bad reviews. You have the power to alter their perception and uphold brand image through feedback.
Brand Media
Any content that you produce or have ownership of qualifies as brand media. Essentially, brand media includes whitepapers, short eBooks, blog posts, optimized sites, and case studies. The goal is to manage and operate these resources that work in your favor. Your brand's media strategy is of utmost importance to online reputation management. After all, this is how most people will find out new things about your brand. How high you rank on Google and how much organic traffic you generate depends on your brand media.
The Right Way to Respond to Social Media Posts
Your company should always respond in brand mode. Whether it is responding to negative or positive comments, you need to have a singular brand tone for responses. The underlying purpose of adapting a consistent voice embodies your brand's image. For instance, make sure the tone of your responses on social media platforms and websites are similar. A change of tone may lead to a conflictual brand image in the eyes of the audience. Also, you don't necessarily have to respond to every single comment or tweet; sometimes a simple acknowledgement (such as a 'like' on Facebook) is enough.
The goal of your brand should be to post strong statements in the form of tweets and comments. Apart from time-responsiveness, avoid the common mistakes before you engage with customers. For instance, don't interact with an emotional mindset to angry comments. In addition, stick to the facts when you leave responses. As a brand, you should take the high road and apologize before the need arises. It is a matter of appropriate online behavior that can change the perception of even the angriest audience member.
Lastly, ensure that the response you leave makes sense. On Twitter, for instance, don't retweet something that doesn't align with your brand's online image. The same rules apply when you praise someone in the form of customer support. So long as it makes sense, your brand is going to come out a winner. Avoid responses where you may be directly or indirectly picking a bone with another brand. However, if the frustration of a customer requires further attention, take it offline and respond through a private message or e-Mail.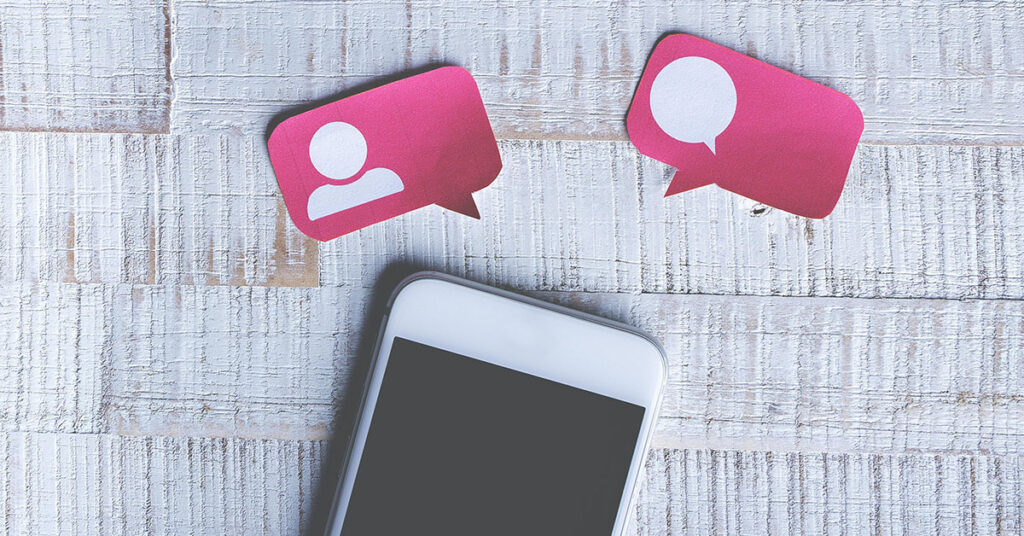 Perseverance: How to Deal with Negative Comments
You don't necessarily have to be a trained digital marketer to engage and deal with negative online comments. Here are some essential guidelines you should follow:
Stop and Evaluate
Before you jump to a conclusive remark on a negative comment, assess the seriousness of the situation. A negative review or comment represents an opportunity. The right response at the right time can resolve the issue and show your brand's commitment.
Leave Appropriate Response to a Disappointed Customer
The first rule of ORM is to never quarrel with a disgruntled user. Therefore, leave a response that doesn't contain a confrontational or aggressive tone. Furthermore, your response should be public so that everyone could see. For instance, you can use particular keywords to show you are sincere and care about the customer's concerns. So, try to make a human connection that would make the customer listen to you more attentively.
Maintain Transparency
Throughout your responsive mechanism, make sure to practice transparency. For instance, if the nature of information is too sensitive, shift the focus of the conversation to private. After leaving a response, make known your efforts publicly to resolve the issue to the best of your abilities.
Listen to Your Audience Carefully
As much as the scripted keywords and generalized responses work, don't take everything at face value. Before you respond to a negative comment, try to understand the grievances of the customer. The faster you understand the nature of a complaint, the better the response that you'll be able to craft.
Online Reputation Management is an Art
When it comes to today's competitive digital landscape, information can spread like wildfire. However, the concept of word-of-mouth no longer caters to traditional marketing approaches. In fact, word-of-mouth has the power to change user experiences.
Brands that overlook their social media strategy often have to bear the consequences. The art of online reputation management doesn't just cater to large and powerful corporate brands – it applies to everyone.
Here's the thing, the internet can forgive, but it never forgets. The strategy is to convince people that you truly care, and before you know it, that care builds up trust. Whether it's a positive 5-star review on your site or a positive comment on Facebook, you can convert ordinary visitors into loyal consumers.
When it comes to your website, you can make it more social-positive. It is an immediate, straightforward approach to show your customers that they can rely on you. Highlight your testimonials, logos, and performance reviews on your website to build more trust.
From Facebook to Twitter: Switch Online Reputation Management Gears
Without the utilization of online reputation management tools, you can monitor the situation on Facebook, LinkedIn, or Twitter manually. Implement the tool that will send you alerts and notifications when you receive comments. It is up to you to engage and connect with the customers. For instance, you can use Google Alert to set up automatic notifications whenever your company's name comes up online. Similarly, you can execute brand searches on Facebook and Google. The idea is to make sure you don't overlap your older reviews with your new reviews.
Some of the most famous and arguably the best tools you can use to maintain positive social media presence are Hootsuite and #SproutSocial (#HiveArtMedia is a Sprout user!). Both allow you to schedule various social media posts and monitor social media activity. You can integrate your Facebook and Twitter brand accounts and see all your brand's mentions. That said, you will need a certain degree of intuition to use these tools. For instance, how you use Hootsuite for Twitter accounts would be different for Facebook accounts.
Within minutes, you can make your brand a hero. Simultaneously, use rigorous planning and resourceful tools to improve your online image, and consider your positive online image in terms of investment.
It is no wonder most of the brands now want to hire a social media strategist who can uphold the positive image of the company online. Besides, there are numerous automation tools that you can use to improve your social media strategies. However, you will need a partner by your side to understand the intricate details of the applications.
Reputation Management: Stats and Figures
What Does it Take to Build a Perfect Online Reputation?
To have a robust online reputation, you will need to implement and adopt continuous efforts:
Active Participation in Social Media
Your social media account is just the first of many steps. The point of having a profile, after all, is to engage with people who are curious about your brand proposition.
The search engine is not the last stop of your target audience. Most of the target audience often finds its way to your social media presence.
Do your best to post entertaining and exciting content that could capture the attention of your followers. The secret lies in merging the factual information with your product or service information.
Also, integrate the relevant links of blog posts on social media. If your brand solely wants to post on Twitter, for instance, make sure the tweets are concise and convey your message at the same time.
Display Your Awards and Achievements
Your target audience would form a better trust with you once you showcase your awards and achievements with confidence. Whether the nature of the award or achievement is small or big, make sure to highlight your brand's success.
The point is to garner clients' admiration and positive feedback on social media platforms. Once you pass that level of threshold, your customers will recommend your brand's offerings to others.
Reply to ALL Opinions and Requests
Today's millennial and Gen Z market is politically active. In fact, it is the target market that wants to know whether your brand is eco-friendly or not. You should have a respectful approach when you engage with the opinions and requests of the users.
To avoid conflict, don't succumb to the pressure of the online marketplace. Concurrently, don't falsify information or double down on bad opinions. Also, don't take too much time to reply to negative views. Instead, demonstrate a neutral position when it comes to your products or services.
Simplify Your Content Strategy
From your website's articles to Facebook posts to tweets, use a simple form of expression throughout the language to avoid confusion.
Simplify the content of your e-mails to customers. Remember, the expression of your content should be honest and polite. It would also make it easier to keep an eye on your web activity.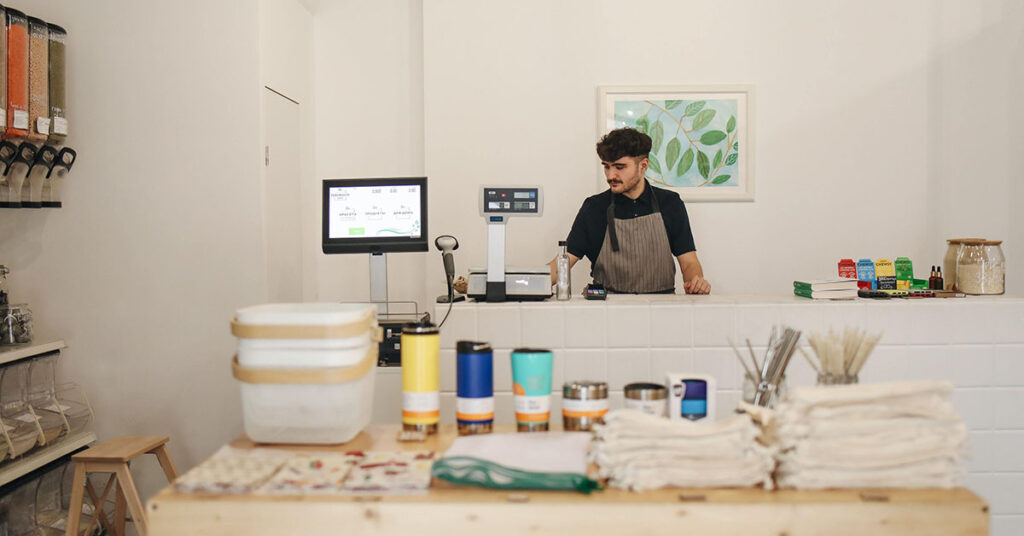 Online Reputation Management and the Future of Your Business
Your online reputation management efforts will have a long-lasting effect. It means the decisions you make regarding ORM now will have an impact on your business in the foreseeable future. Therefore, figure out a process to deal with negative reviews and comments.
Besides, not every negative comment is a troll or malicious activity. You need to have progressive online reputation management to avoid arduous situations. Additionally, broaden your horizon when it comes to ORM. You can, for instance, develop a reputation management plan that concentrates on attaining more positive reviews that would overshadow the negative reviews. In essence, the struggle to perfect your online reputation never ends.
Reputation Management and the Role of SEO
Online reputation management is more of a bigger picture when it comes to SEO because that includes developing SEO-friendly sites, placing relevant content, and ensuring positive images on social media, blogs, forums, and review websites. Simply, SEO is just one aspect of online reputation management. However, it is an aspect that can leave an effect on other areas of your online reputation management. Mostly though, SEO is a practice to rank higher on SERPs. Online reputation management, however, aligns a wide array of disciplines.
Primarily, brands combine their SEO efforts with social media, community management, content marketing, web analytics, monitoring, and online PR. The goal is to have a proactive approach and control your brand's online reputation completely.
It is a multi-channel method that sets apart SEO from ORM. You should think of SEO as a foundation to execute all of your ORM campaigns. Despite your industry, you will need an optimized website. The more visible your website is, the better you can manage the technical aspects such as tags and HTML code.
Conversely, off-site SEO optimization is all about integrating updated inbound links that offer a form of guarantee to Google's spiders. Your off-page search engine optimization includes your social media and traffic.
Online Reputation Management with Hive Art Media
At Hive Art Media, we understand the need for startups and established businesses to have positive review profiles. Online feedback and reviews are valuable to build a bridge of trust and reputation between your customers.
Our digital marketing specialists and modern reputation management tools can help you monitor, generate, and manage online reviews effortlessly. It is never too late to revolutionize your online presence and partner with a reliable reputation management agency to generate more revenue.
Conclusion
Brands should view online reputation management as a way to uncover insightful information about customers and manage daily comments/reviews. It is vital to maintain a strong online reputation management practice that will contribute to growing your business and achieving its fullest potential.
Photo by Artem Beliaikin from Pexels