---
---
Inclusivity is a hot topic for good reason. But how you approach inclusivity when it comes to your brand can make a huge impact on your business and your target audience. With inclusive marketing, you're not just providing the occasional image of a diverse group of employees on your 'About' page. It's not just a caption that states "Diversity matters!" Genuine inclusive marketing isn't just a label or a way to show that you're doing the right thing. It's embedded into the very core of your business and its mission. It means thinking deeply, learning, and being open to other viewpoints through customer research, brand culture, and user experience (just to name a few), and then using that information to connect with people.
Everyone likes to see themselves reflected in the content that we consume, it's a part of human nature. When you're of a group that is rarely depicted in the marketing you see, you take notice when a brand is more inclusive. Incorporating inclusive marketing leads to better business because of the psychological need to be seen and heard. Imagine a world where at the beginning of every project or idea, a true representation and consideration of all people were considered.
What is Inclusive Marketing and Why Does It Work?
The truth is that robust diversity and inclusion marketing can make all the difference for big and small brands. But not so fast. While diversity and inclusion may be used synonymously in some ways, they are not the same. Rita Mitjans, chief diversity and social responsibility officer at ADP, says this: "diversity is the 'what'; inclusion is the 'how.'" So what exactly does this mean?
Diversity focuses on the composition of your team. Do you have a varied demographic when it comes to age, gender, ethnicity, sexual orientation, ability, and so on? When you have differences in opinion, life experience, thought process, and methodology, you are more likely to broaden your business horizons. Diverse minds equal diverse perspectives being represented within your brand.
Inclusion is more about how you achieve the goal of diversity. Inclusive workplace culture is the rich soil that allows the seed of diversity to grow and thrive. With inclusive marketing, the products, services, strategy, and experiences of a brand are positioned in a way that represents and connects with people to make them feel seen and accurately understood. When you do this correctly, you're communicating to your customer base that you see who they are, where they're from, what they look like, and what their experiences might encompass. You are holding up the mirror and allowing them to see themselves reflected in your business.
Those who are underrepresented in marketing hold a massive amount of buying power. Approximately 15% of people worldwide (1 billion people) are living with disabilities. When you add in the family and close friends of people with disabilities, you're looking at 2.3 billion people who make purchasing decisions. Female consumer spending hit $40 trillion US dollars worldwide in 2018, up from $23 trillion in 2013. In addition, the global spending power of LGBT consumers is estimated at $3.9 trillion. This doesn't even take into account all of the ethnic groups that are underrepresented in marketing.
The research above clearly shows that inclusivity is in the best interest of every brand. A 2017 Edelman Earned Brand Study showed that the position of a brand on social and political issues drives 57% of the world's consumers to either buy or boycott it. Making your brand's stance clear on the issues, especially those that deal with inclusivity, is paramount to putting your money where your mouth is as far as claiming to be an inclusive brand.
Let's take a look at some examples of unsuccessful and successful inclusive marketing.
Unsuccessful Inclusive Marketing
The case of Disney's recently released action-film Mulan is a good example of unsuccessful inclusive marketing. The film itself is framed as a serious, historically accurate retelling of an ancient myth. The goal was to appeal to a massive Chinese audience, hungry for Hollywood to tell a meaningful, authentic Chinese story. The advertising for Mulan was successful in portraying this. However, the fallout was sure and swift when it became clear that the movie was not what it was advertised to be.
Not long after Mulan's release, the film was critically panned for its inauthentic retelling of a Chinese legend. Although it had plenty of Chinese actors in front of the camera, it seemed clear that the production team failed to tell an authentic Chinese story. Although the westernization may have flown over the non-Chinese viewer's heads, Chinese audiences were truly disappointed in Disney's treatment of their culture and lore. The inclusivity was overhyped in their marketing and underdelivered in their product.
If you want to succeed in marketing, find out what your audience really wants, and do everything in your power to give it to them.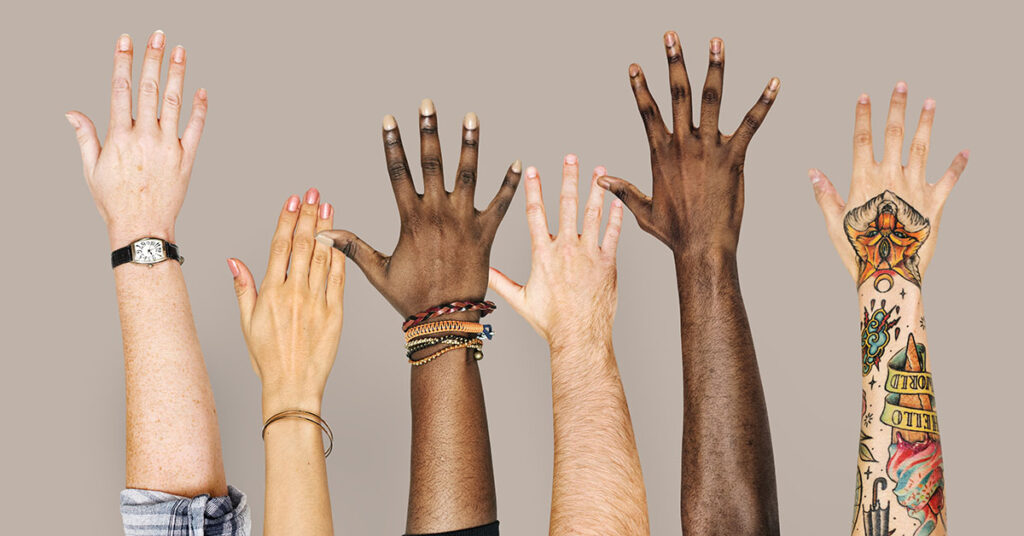 Successful Inclusive Marketing
When done right, inclusive marketing can form a strong, meaningful connection between brands and their audience. It shows that consideration, research, time, effort, and money have been put into inclusive advertising. Money investing in good, diverse marketing yields profit.
Let's think about another case — specifically, Fenty Beauty by pop superstar Rihanna. Where Mulan failed, Fenty did everything right. Fenty's ad campaigns were such a game-changer that industry insiders dubbed the phenomenon "The Fenty Effect." Fenty's idea of "Beauty for All" was apparent when the brand launched its first-ever product release, a line of foundations available in 40 different shades. The impact of this was immediate and explosive. It was deemed "a radical approach to inclusivity" and set the bar for others to aspire to.
Of course, Fenty's success didn't just come from its marketing. Inclusivity was built into the DNA of the product, so diverse marketing was a given. But when the product was released, it spoke to audiences. Women felt seen and heard. Hearts opened, and so did wallets.
More and more, audiences are eager to see well-represented inclusivity in advertising. Buyers want to see themselves in the messaging. More than that, they want to see the world in all its diverse, beautiful glory.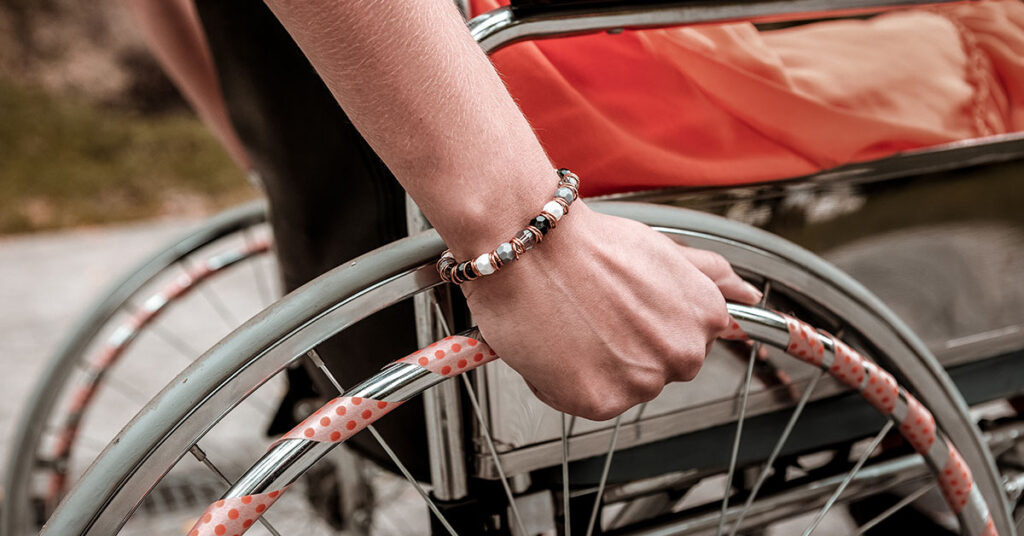 How to Implement Inclusive Marketing
All of these statistics and examples are great, but implementing inclusive marketing may be more challenging than you expect. However, almost every brand (including us, at Hive Art Media!) could use a bit of improvement and the tips below will help you get started.
Be Realistic About Where You Are
No matter how inclusive you feel like your brand is, you need to take a realistic look at where you are right now. It's only when you can be honest that you can see where you are, so that you can create a plan to be more inclusive moving forward. Looking at all aspects of your business, and not just your marketing specifically, is crucial in this. You can't be inclusive in your marketing when within the walls of your brand you're not inclusive, so starting from within your organization will allow you to make the necessary changes.
Grow a Culturally Competent Team
Rather than feeling like you need to completely restructure your team, move forward with future hires and contractors that are more culturally diverse. A Deloitte report noted that organizations with inclusive cultures are 2x more likely to meet or exceed financial targets, 3x as likely to be high performing, 6x more likely to be innovative and agile, and 8x more likely to achieve better business outcomes. It's pretty clear that having a team that can help your brand better represent different cultures and viewpoints can increase your success with inclusive marketing. Encourage deliberate curiosity about others within your brand culture and work towards a more inclusive team in the future.
Review Your Brand's Mission
As a brand, you likely have a mission and it may seem that that mission isn't necessarily relevant to inclusive marketing. But to be successful with inclusive marketing, all aspects of your brand need to be evaluated and improved. Take a good look at your mission and dig deeper into how your brand can represent, understand, and support a more diverse population.
Get to Know Your Audience
One of the biggest challenges you'll need to take on as a brand is to truly get to know your audience. In most cases, you're not going to only want to market to one persona. Get close to people who aren't like you. Learn their experiences, hardships, and viewpoints. Your audience is diverse in income, culture, gender, ability, race, and sexual orientation. Making sure you understand your audience as a whole so that you can work to represent all characteristics genuinely is key to inclusive marketing. When you do this, you can move forward to make sure that you not only market inclusively, but you develop inclusively designed products in the future.
Understand Your Biases
A hard pill to swallow is that we all have certain biases. It's just a matter of life as we all live different lives and have different experiences. No matter how much we feel that we understand or empathize with someone whose experiences might be different, our biases are still there. Understanding this and using this to take a step back to allow others with different backgrounds, genders, sexual orientations, abilities, and methodologies to give input paves the way for inclusive marketing.
Final Thoughts
When developing a marketing plan, there is always the challenge of finding new revenue streams. And successfully using inclusive marketing is a powerful way to connect your brand with your audience to build trust and loyalty that ultimately translates to your bottom line.
If you want to succeed in marketing, find out what your audience really wants, and do everything in your power to give it to them.