---
---
The global pandemic has pushed many small businesses to adjust and cope with strict COVID-19 guidelines. Marketing efforts have been either put on hold or disappeared altogether. The impact of COVID-19 will most likely be felt for many years after the crisis has passed. As a business owner, you need to stay true to your values and mission while also building a brand. The ability to evolve and find better ways to engage with customers during a crisis is vital to future successes.
A great example is Spotify. Spotify's bet on advertising revenue was upended by the pandemic, so the streaming platform turned to original programming: namely, podcasts. The shift in strategy saw 150,000 podcasts uploaded from artists and users in one month. But can the same be applied to more traditional businesses?
The restaurant industry, for example, has shifted its customer experience strategy. Pivoting to delivery, take-out or outdoor dining became vital or otherwise risk losing business. Retail, healthcare, and real estate brands also had to quickly adapt. This meant retailers had to delve into e-commerce. Simultaneously, real estate agencies are incorporating immersive technology like augmented reality to create better experiences.
Some changes may be permanent as people move beyond customer experience and loyalty and demand more from the brands they love. Businesses can still build a brand that is able to flourish during and after the COVID-19 pandemic.
Brand Building is Important
In today's world, brands are scrutinized more than ever before. But a good brand can inspire millions to follow a cause or a purpose people can get behind. Branding is essential and fundamental. It builds value for your business. A brand can drive a new business, or it could be the reason why you're losing business. How consumers perceive your brand is also vitally important. As a business, your brand needs to create a memorable impression. It will go a long way to distinguishing your business as a brand they can trust.
In fact, Deloitte's annual marketing trends reports building trust between your brand and customers is the way to creating a trustworthy and memorable brand in 2021. If you want to forge long-lasting relationships with your customers, look to your customers' value rather than what they like. Ensure delivery of your promise through your products, services, and experiences they expect from you. Forming relationships isn't the only reason why building a trustworthy brand is essential. A reliable brand will lead to new customers, generate new leads, and increase your business's value overall.
The pandemic is an excellent opportunity to be authentic and proactive in aligning your company values with your customers, no matter how much you need to pivot. Strategies that work in a post-pandemic environment are ones that will help your brand forge relationships and significantly grow your business.
Building Trust Through Transparency
Trust forms a vital component in your brand strategy and we're not just talking about building trust with your customers. It includes developing relationships with stakeholders, suppliers, investors, employees, and anyone else involved in your business. At this moment, it means communicating to your audience through social media, email, newsletters, and flyers. Whether you're communicating changes to your procedures, offering new services or products, or sharing the health and safety plan you've put in place, your business needs to be transparent in your messages with everyone involved. Keep them up to date!
Don't Allow Poor Communication to Hurt Your Brand
A Deloitte survey of 2,447 people across eight countries found that, in the early days of the pandemic, 66% of respondents could recall when a brand acted in their self-interests. This, in turn, would have affected their bottom line, as one-fourth of respondents agreed that their actions would spur them to walk away from the brand.
On the flip side, the lack of communication during a crisis can be devastating. Especially if your business isn't on social media or rarely uses social media to its full potential. Channels like Twitter and Facebook enable your business to create a steady flow of information that keeps your customers updated. A business with no presence on social media can be harmed by a swarm of angry voices online.
Stay Faithful to Your Brand's Values
Brands must follow through on the values they support and sell. While creating an experience your customers will enjoy is essential, so is creating a memorable, lasting impression that makes sense for your brand and its values. Jumping on irrelevant trends or drastically changing your brand voice can hurt your business. While providing solutions to your customer's problems are important, fostering human connections is just as fundamental and vital. How? Through authentic content that aligns with your brand values and mission.
Create Brand Authenticity
Being real and honest keeps your brand rooted. Understanding your purpose, values, mission, and what your business stands for is the key to successful brands building trust and loyalty. Authentic stories about your brand, growth, and challenges are the gateway to that trust and loyalty. Customers are more likely to purchase from your business when the content adds value, educates audiences, and answers questions.
Storytelling and, more specifically, brand storytelling has gained momentum in the marketing world. Storytelling enables businesses to convey the brand's purpose, connect with their audiences, and develop genuine customer relationships. Share your story through social media, websites, blogs, or email. These channels are valuable communities for your brand to be involved in. It helps you gain trust, be seen as a leader in your field, builds awareness, and drives engagement that ultimately drives sales.
Consistency is also key. It fosters an authentic brand experience towards ensuring your audience knows that your post, email, article, or video is trustworthy. The simplest way to remain consistent is to understand your business values and identify what makes your brand your brand. Across your marketing channels, consistency can be your best friend.
Build Communities Through Personalization
Research from Epsilon shows 80% of consumers are more likely to purchase when brands offer personalized experiences. Personalization is using information and data to craft unique offerings to individual customers. Often more than not, a personalized experience can be the difference between a new lead and a missed opportunity. Customers are more likely to leave a brand if they feel they are being sold to.
How can you build a brand community? Not all businesses will be using the same methods to build communities. They will have different ideas on the best way to connect communities to others. These are just some of the ways you can bring your audience together:
Create a Facebook group. Customers love to be a part of a particular group. Facebook groups provide the perfect opportunity for your business to offer unique promotions, exclusive gifts, and personalized experiences.
Create leaderboards. Leaderboards are an engaging way to encourage competition between your customers. Get people to perform actions that garner points (eg. buying products or tracking steps). Those points can then be applied towards free offerings.
Promote a cause. There is no sight better than seeing a group of people coming together for a common cause. Whether it's volunteering or taking part in a marathon, keeping your customer engaged outside the buying journey will help. Audiences can connect with your brand on a more emotional and human level.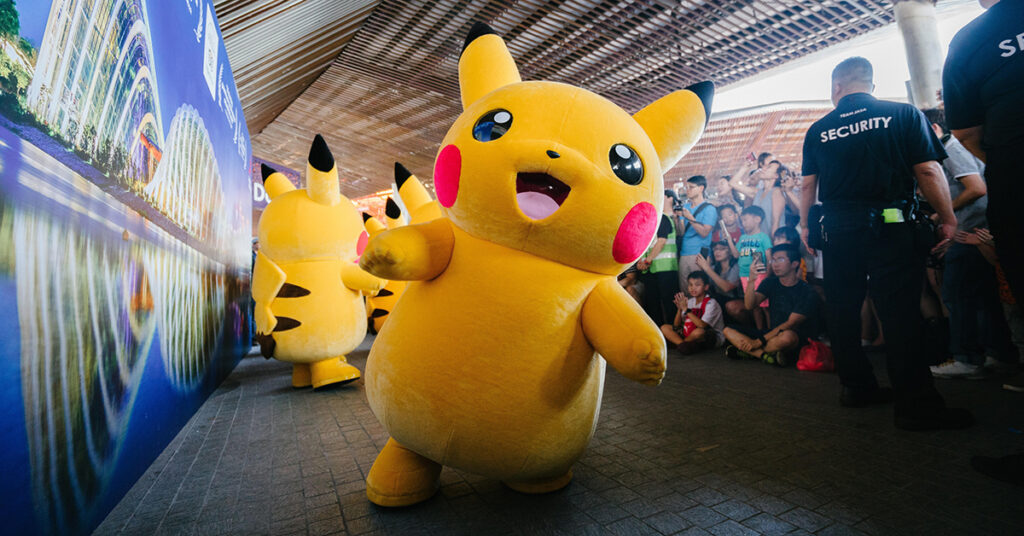 Why You Should Care About Personalization
Personalization can increase sales, improve brand reputation, and generate new sales. In fact, Adobe found 66% of consumers say encountering content that isn't personalized would stop them from purchasing. While SmarterHQ found 80% of frequent shoppers only shop with brands that personalize the experience.
It's clear that implementing personalization in your messages to consumers will go a long way to generating sales. When more people stay at home and rely on e-commerce to buy products and services, providing a unique experience tailored to different customers helps build loyalty and trust. Look for new unique ways to improve the customer experience and embrace personalization as a vital tool of growing your business. Whether it's accommodating an offer to a customer's needs or replying to a question on Facebook, those who don't utilize personalization will struggle to keep up with those who do.
Rethinking the Playbook for the New Normal
Thanks to the pandemic, the brand playbook has been flipped on its head. For businesses to succeed in a post-COVID world, transparency, authenticity, and personalization will be keys to success along with:
Defining your brand's purpose
Adopting emerging trends in your brand vision and strategy
Understanding the competition and your customer
Implementing channels and messaging that effectively influences and reaches consumers across a buyer's journey
Living by your brand and staying true to it.
Brand building is more than creating a logo and writing your mission and values. It's about creating a consistent voice and values, from people interacting with you on social media or your website to the products you make and the services you provide.
Great brands don't happen overnight. It takes discipline, motivation, planning and commitment. It requires a thorough understanding of how valuable a brand is for organizational health and sustainability.
Ready to build your brand? Reach out to Hive Art Media.